Angels in Disguise: An inspirational drama, without dialogue, about an apartment dweller who finds a calling in helping a down-on-his-luck homeless man who turns out to be luckier than anyone could imagine. Its tone is infused with a touch of magical realism/fabulism inspired by the literary works of Italo Calvino. The through-line explores the dichotomy of life, the unknown, invisible history of others and the delicate relationships developed by strangers.
Director: Alexis Patton
Country: USA
Category: Student Short
Runtime: 00:05:00
View Trailer
Director Statement
"Be not forgetful to entertain strangers: for thereby some have entertained angels unawares." Hebrews 13:2
My film, "Angels in Disguise," puts the spotlight on one of the most basic of Human Rights: Shelter. If more individuals approached social injustice on the personal level as the character "Aurora" does, perhaps we could make more inroads as a society to conquering the issue of homelessness as a whole.
This is an issue which afflicts so many global citizens. It is problem not isolated to one country, but is, unfortunately the fate of so many of our fellow humans.
Language, race, creed, nationality – these are just signifiers and societal categorizations. The truth is that we are all fellow inhabitants of this planet and it is our obligation to take care of one another and the Earth.
I wanted to make an inspirational film where the audience feels uplifted at the end. The viewer should comprehend that one can never tell who the "other" is. That the "other" is just a mirror of oneself. Our humanity unites us while our circumstances and outer trappings may divide us.
Director Bio
Alexis Patton is an actor, writer and director. She graduated Magna Cum Laude from Princeton University with an A.B. in Romance Languages and Literatures and a Certificate in the Program of Theatre and Dance. She was awarded the Frances LeMoyne Page Thesis Prize.
Her writing has been published in The Washington Times, The Post-Bulletin, and The Journal Newspapers, among others. She is currently an M.F.A. candidate in Film & TV Production at the University of Southern California where she has directed and produced five short films. She is the recipient of a Gene Autry Scholarship Award.
Actors:
Jolie Adamson
Bob McLean
This film will compete among a total of 125  films at the International Peace and Film Festival on January 18-20, 2018, in Orlando, FL. Attendance at the festival is free to the public, look for screening locations and times on PeaceFestival.us #ipff #izuminka #filmfestival #fashionshow #orlando
After The Festival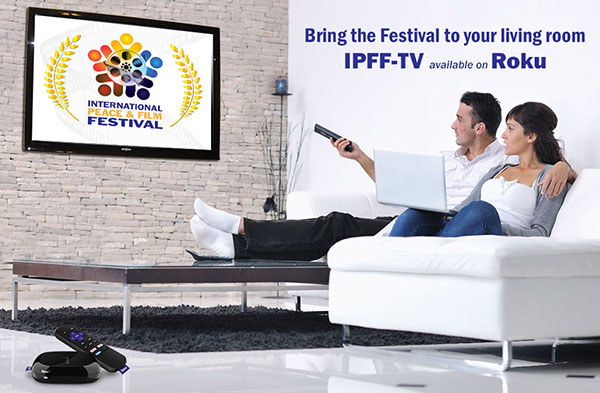 Enjoy the festival all year long with additional content, winning films, highlights and more. Click to
add IPFF-TV
to your Roku device.