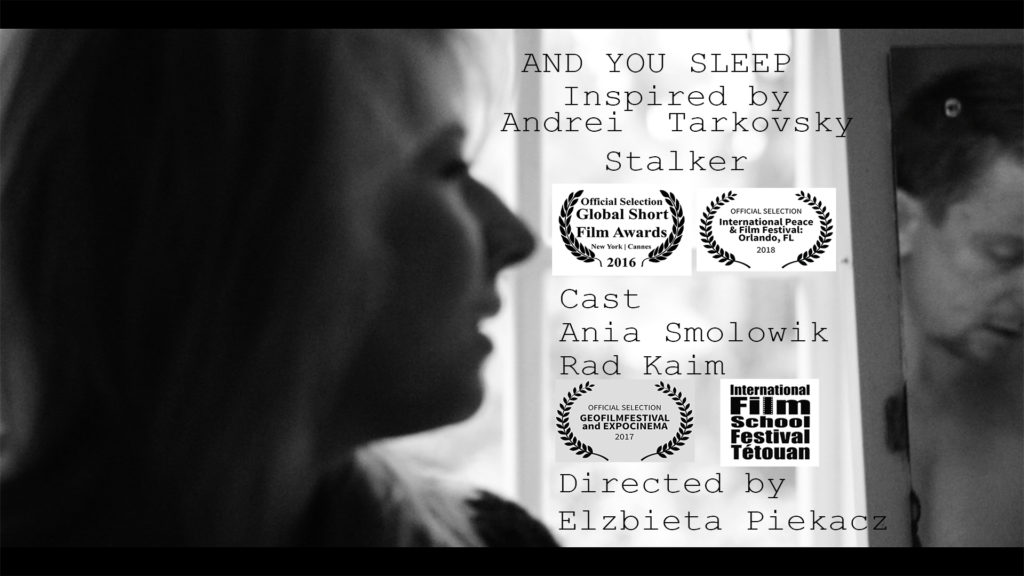 And You Sleep: A story about love and the search for the meaning of life. Inspired by Andrei Tarkovsky's "Stalker".
Director: Elzbieta Piekacz
Country: Poland
Category: Short
Runtime: 00:12:00
View Trailer
Cast: Ania Smołowik & Rad Kaim
Cinematographer & Sound Recordist: Justin Spray
Editor: Michał Białożej
Special Thanks to: Richard Kwietniowski & Graham Hilleard & Natalia Pieniążek
Director Bio
My first touch with art was via theatre when I was studying at the Theatre Academy in Poland. After that I was expressing my sensitivity by the language of film, as an
actress and also present on the other side of the camera; Working as an assistant director, camera operator, screenplay and adaptations co-authors. In 2008 I moved to London which become my home and embarked on a long term film project called "Home".
Between September 2014 and July 2017 I studied MA filmmaking at the
London Film School. My graduation script "At dawn the flowers open the gates of paradise" working title "Blankets of love" received a Special Mention from the Jury in Milano Film Festival.
This film will compete among a total of 125  films at the International Peace and Film Festival on January 18-20, 2018, in Orlando, FL. Attendance at the festival is free to the public, look for screening locations and times on PeaceFestival.us #ipff #izuminka #filmfestival #fashionshow #orlando
After The Festival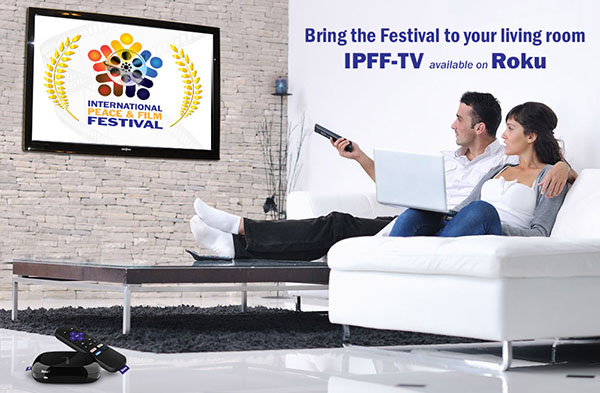 Enjoy the festival all year long with additional content, winning films, highlights and more. Click to
add IPFF-TV
to your Roku device.