Once Upon a Dream: When Valentin meets Ludivine, he is convinced she's the girl he has been dreaming of for the past weeks… Litteraly, the girl of his dreams ! Only, Ludivine has a feeling this boy meet girl scenario will take a nightmarish turn…
Director: Anthony Nion
Country: Belgium
Category: Romantic Comedy/Short
Runtime: 00:13:25
About the Director: Anthony Nion is an Belgian filmmaker and screenwriter. He began his career as an independent screenwriter in Belgium in 2011. During three years, he wrote some webseries and comedy sketches broadcasted on Internet.
He made his directorial debut in 2014 with the comedy webserie "Doc Cinemad". In 2015, he directed his first short movie "M'aime pas en rêve" (once upon a dream) that he also coproduced with the french producer Delphine Louradour.
He directed then an independent short movie "Pop Up" and worked as a director/screenwriter with the french youtube channel Goodloose.
In 2016, he codirected the short film "Je suis une illusion" with the french actress Flore Lussato.
He is currently working on a new comedy short movie that will be perhaps produced by a french company
This film will compete among a total of 125  films at the International Peace and Film Festival on January 18-20, 2018, in Orlando, FL. Attendance at the festival is free to the public, look for screening locations and times on PeaceFestival.us #ipff #izuminka #filmfestival #fashionshow #orlando
After The Festival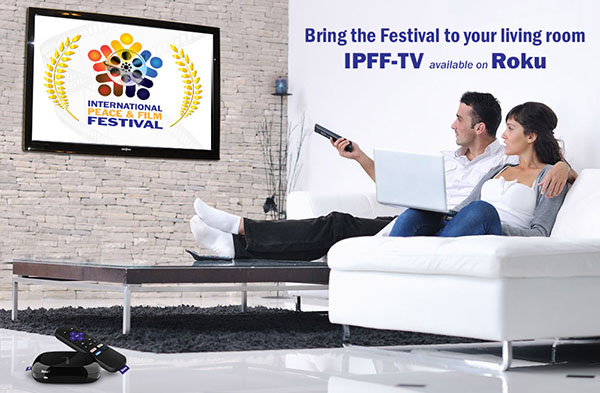 Enjoy the festival all year long with additional content, winning films, highlights and more. Click to
add IPFF-TV
to your Roku device.