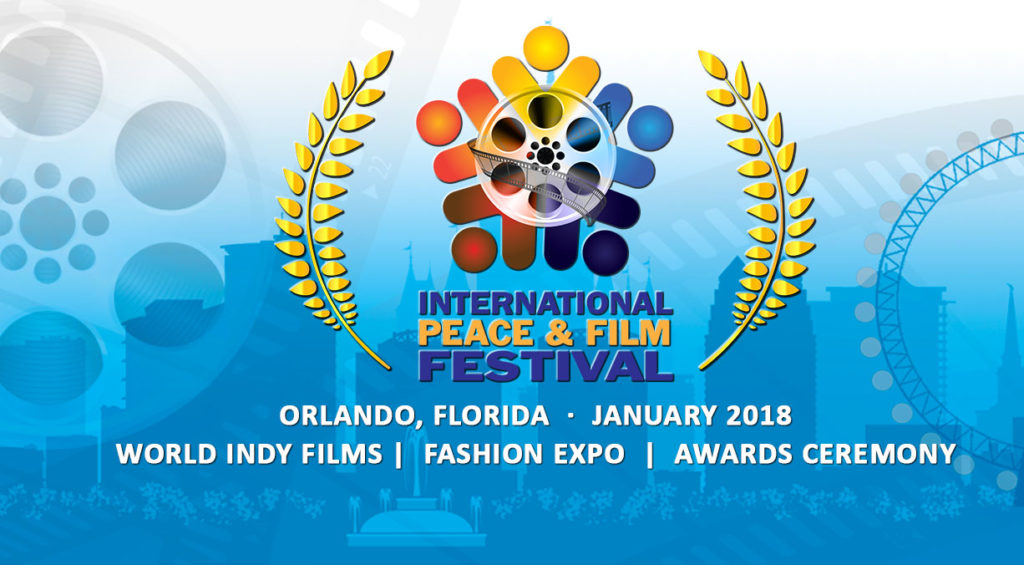 Matthew Toffolo of FestivalReviews.com sat down with Jef Gray, Founder and Director of the International Peace & Film Festival. A portion of the interview is below, with the entire article available at FestivalReviews.com
The International Peace & Film Festival (IPFF) combines the excitement of independent film with the goodwill of cultural exchange. The impact of blending a peace and film festival brings numerous benefits to audiences through the diversity of talent in cinematic art, fashion, performance and diplomatic representation. IPFF is held annually in Orlando, Florida and features screenings of selected films, an expo of local vendors, fashion show of national costumes and awards for top filmmakers.
Matthew Toffolo: What is your Film Festival succeeding at doing for filmmakers?
Jef Gray: We're very devoted to the filmmaker experience in the festival, we use modern facilities, attract cultural and business crowds and give as much flexibility as possible to filmmakers to accommodate their schedules and travel constraints. We also host a large awards ceremony to recognize the cinematic achievements of both film and content.
What would you expect to experience if you attend the festival this year (2017)?
Our festival occurs in January 2018, and will be in an IMAX level theater, complete with lounge, bar, and enhanced dining menu's. We are hoping to make it free to the public to draw larger crowds and incorporate vendor booths and a national costume fashion show, Called 'Izuminka', during the awards ceremony.
What are the qualifications for the selected films?
We are a peace festival at heart, so films with a base in culture, ecology, quality of life or the human journey are ideal. We only accept digital submissions through FilmFreeway.com as that platform is easier to manage. We have the typical genres of narrative, documentary, shorts, students and video. We've had fantastic stories from humor to intense drama screened, but we draw the line on themes that are too political, special interest, or violent.
Do you think that some films really don't get a fair shake from film festivals? And if so, why?
Absolutely, Yes! The idea of independent film should focus on the undiscovered or up and coming filmmakers, in my opinion. Yet there are studio backed indy films with multi-million dollar budgets competing with entry level filmmakers? That creates a tremendous divide where the beginner cannot get their craft in front of audiences, while a studio 'uses' the festivals to build market share. I feel it violates the idea of the beginner artist trying to make his or her mark.
What motivates you and your team to do this festival?
Simply, the love of film and culture. An international film festival is like a crash course in diplomacy, awareness of world issues and amazing talent without borders. Each event creates amazing friendships that last long after the crowds go home.
How has your FilmFreeway submission process been?
Awesome, they make it so easy for us. I looked around when I first began trying to set up the submission platform, and their system is the best.
Where do you see the festival by 2020?
Ideally, running for a week, rather than 3-4 days, more sponsors to support longer knowledge sharing sessions and a venue where international cuisine can be incorporated. I'd also like to add more international performing and visual arts in the program. Definitely have the Festival Channel in full throttle on Roku/Amazon.
What film have you seen the most times in your life?
The Fifth Element, it's a family favorite that is quoted way too much at home ?
In one sentence, what makes a great film?
A great film is a journey that leaves you inspired in such a way that you have a new perspective at the end.
Continue Reading at FestivalReviews.com