Description: When your sister dies, the girl you used to be, dies with her — that other half of you that never comes back
Director: Hugo Teugels
Country: Belgium
Category: Short Narrative & Trailer
Runtime: 00:13:00
View Trailer
Trailer 2nd Chance – short film from TVP services on Vimeo.
About the Film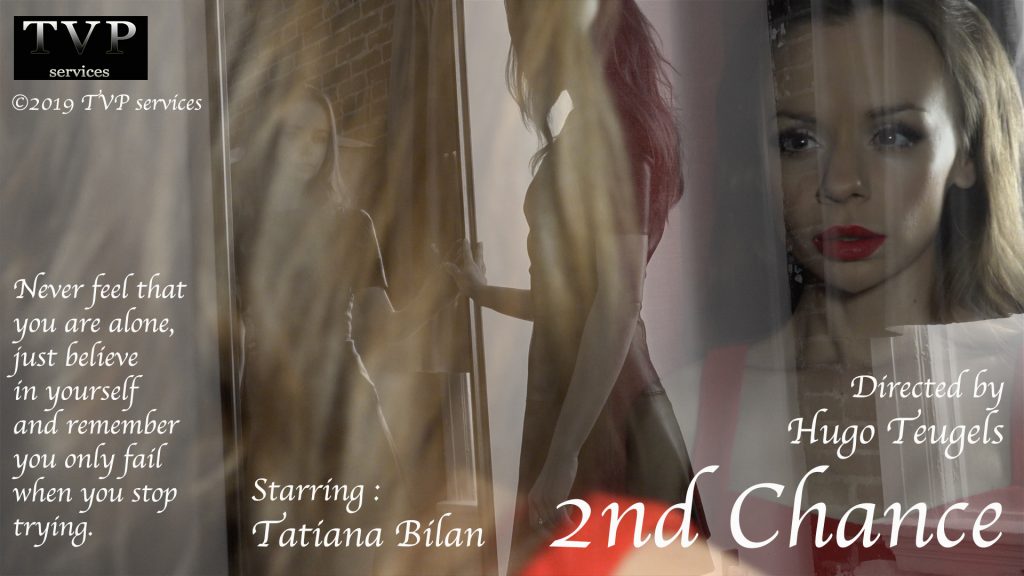 This film will compete in both the short narrative and trailer categories.
About the Director:
With a passion for filmmaking and photography, Hugo Teugels is a multi-award winning producer, director, writer, editor and cinematographer of short films. Notable works include his most successful short, The Queen (2016), Hoko-Bang-Sing (2014), and recently released 2nd Chance (2019). Current projects include AnoMiC, a vignette of 2-3 short films.

More on : https://www.imdb.com/name/nm4494470/bio?

Teugels returns to IPFF as a 2018 award winner in the experimental category for his film, The Queen.
This film will compete among a total of 91 films at the International Peace and Film Festival in January 2020, in Orlando, FL. Attendance at the festival is free to the public, look for screening locations and times on PeaceFestival.us #ipff #izuminka #filmfestival #fashionshow #orlando #artifex
After The Festival