National recording artist Bigg Persona is scheduled to sing the national anthem at the Orlando Cinedome during the International Peace and Film Festival.
The festival takes place from November 12-15, 2015 with special premier screenings displayed at the Orlando Science Center's Cindeome theater on Friday November 13 at 4pm – 10pm. The festival is hosted by the Russian-American Community Center of Florida and culminates filmmakers, diplomats, speakers and performers from 87 participating countries. Visit PeaceFestival.us for tickets and event schedule.
About Bigg Persona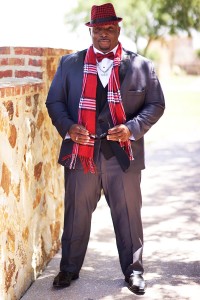 Bigg Persona's is known for his new musical short film titled, 'ON THE MIND OF A BEAUTIFUL WOMAN', debuting on Dec 3, 2015 with a Red Carpet Theater Premiere at The Premiere Theaters ​ ​inside the Fashion Square Mall . The film features many of Bigg Persona's new songs on his forthcoming Winter Album of the same ​title and tells a wonderful story of ​true ​love and the pursuit of it.
Incorporating ​a plethora of ​diversity and celebrating the union of marriage. Its a ​one of a kind for Central Florida, with a cast of over 200 people from Central Florida, local television and radio ​personalities, prominent elected officials, a wide palette of talented artists and major beauty pageant titleholders, i.e. Mrs. America, Mrs. Florida and Mrs. Globe. A melting pot of loving people ​ ​from 7 different continents, ​showcasing that all human beings can love and coexist together, peacefully, harmoniously and help make this world a better place, especially for our children​ ​.​ ​
View the official film trailer now being seen in Central Florida theaters ahead of major movie releases.​
---