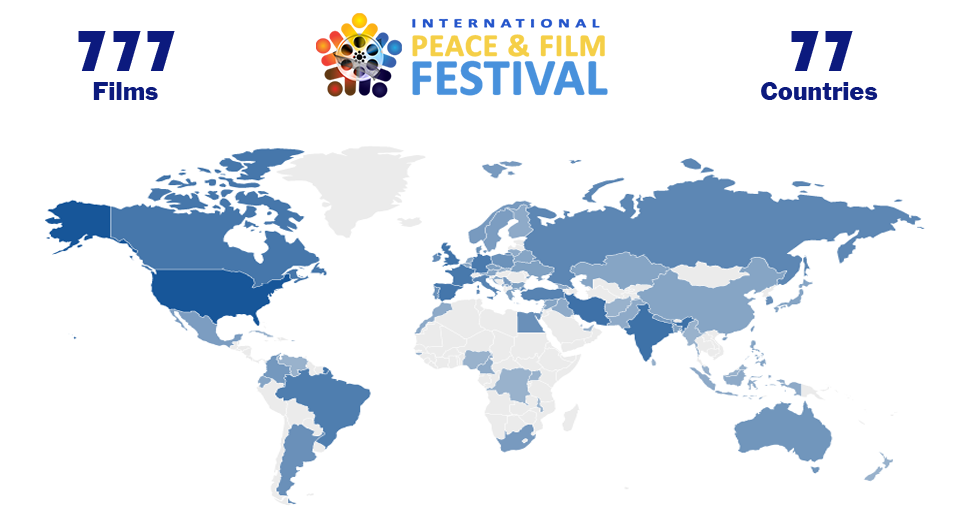 An interesting milestone clicked by as submissions continued to arrive at the International Peace & Film Festival (IPFF) in Orlando, Florida. 777 films in the combined categories of Feature, Documentary, Short and Student films were recorded and at the same moment, 77 countries were listed as the origin of those films.
The appeal of the festival, international peace through cultural exchange, has connected with film makers around the world. The impressive number of films and their origin is out shined by the speed in which the submissions occured, "We started the call for submissions just 10 days ago, and had no idea we would see such a rapid intake of films.", said Jef Gray, Festival Founder and Director. Films continue to arrive by the hour via the festival's portal on FilmFreeway.com and directly from film makers via email.
The festival combines international film with diplomats, culture, performances and industry speakers in a 4 day mind spin that will connect people from around the world as they gather in Orlando between 12 and 15 November, 2015. IPFF is sponsored by numerous vendors and the Russian-American Community Center of Florida.