Artist Aysel Mekhtieva will exhibit a gallery of her paintings while also working on her newest project during 'Artifex', the live art program held during the 2020 International Peace and Film Festival. The exhibit will be available to the public on Saturday, February 1, 2020 during the festivals' film screenings from 5:00pm until midnight.

"Artifex is a great opportunity to experience art and interact with the artist while they demonstrate their craft. A guest can learn the story behind each canvas, and gain insight into the complete expression of the artisans work. We're delighted to have Aysel join us at the festival!", said Jef Gray, Festival director and founder.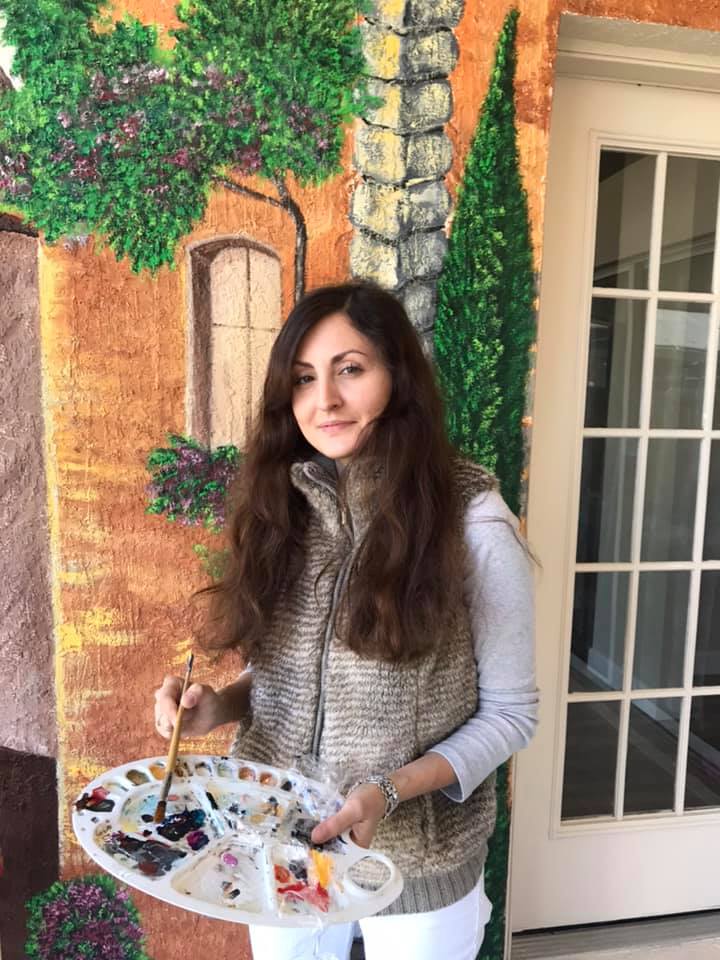 About Aysel Mekhtieva
I was born and raised in Russia, Chelyabinsk, but I spent a half of my childhood in Baku, Azerbaijan. My passion to art originated there. I was surrounded by beautiful nature of Caucasian mountains, and ancient architecture of Old Baku City. I was lucky to learn different art techniques from great masters of Baku and Chelyabinsk. Contemplation of the beauty around me, gave the rise to a love of art , which is still deep, and pushes me to new beginnings and projects. Recently, I've started to work on my new painting series. When I was a child I loved to listen how my mom was reading to me fairy tales by Hans Christian Andersen, Jonathan Swift, Grimm brothers; those fairy tales have a deep meaning, they teach children kindness and mercy. I would like to share with people this bright world of fairy tales, painted in all shades of warmth and happiness.
Website: https://www.facebook.com/ArtByAyselka/
Aysel is also an art teacher, beginner author and illustrator of the children's books: Three little friends: Starry Adventure, Shy, Curios Giraffe Joe, and Curious Giraffe: Winter Dream.
The Artifex gallery will also be open during the festival awards ceremony and "Izuminka" fashion show on Sunday, February 2, 2020 at 7:00PM.

About the Festival
The 2020 International Peace & Film Festival combines the excitement of film, fashion, art and performance with the goodwill of cultural exchange. The impact of blending creative talents and international culture provides an energetic and positive platform toward peace through mutual appreciation and discovery.
The festival provides insight into what peace looks like and feels like, when all cultures celebrate cinema, art, fashion and dance from a sense of wonder and mutual respect.
Location: Wyndham Resort Orlando, 8001 International Drive, Orlando, FL
Hours: January 31 – Feb 1, 5:00PM til Midnight February 2, 2020 7:00pm til 10PM
Admission: Free to the general public
Website: www.PeaceFestival.us