Olley Edwards, an award winning film maker and recognized activist on the understanding of autism in women and girls will speak during the knowledge share sessions at the International Peace & Film Festival. Ms. Edwards will also be representing her film on the same subject, Epidemic of Knowledge which will screen during the festival.
Excerpt from Presentation
Autism is not contagious, acceptance is. Today 1 in 68 children are diagnosed with Autism, most are boys. If you had 2 Autistic daughters , would you want to know why? What if the answer was closer to home than you ever imagined? Are we living in an Autism epidemic …or an Epidemic of Knowledge ?
Hear the entire presentation at the International Peace & Film Festival
About Olley Edwards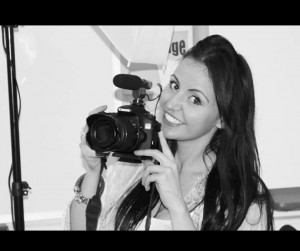 Olley Edwards is a activist for the equality and understanding of  Autistic women and girls . Olley has 2 Autistic daughters and was just last year also diagnosed as Aspergers. Olley has , of course, been on the Autistic spectrum since birth, but was only diagnosed as an adult due to the lack of awareness in females and Autism when she grew up. Olley published a book to help others navigate growing up this way titled "Why aren't normal people normal?"  and speaks at events in order to stop the stigma attached to being Autistic and to support the understanding of Autistic females.
Olley has spoken at The National Autistic society Professional awards, The United Nations, The world Human rights Forum Marrakesh , St Johns College and the Autism show Canada. Olley has used her life long interest in media to help spread acceptance further through TV and radio shows as well as in film making. Olley and Livelywood Pictures Documentary Epidemic of Knowledge explores her 7 year journey leading to diagnosis and has won the Disability film award in San Francisco and California and well as the Florida Movie festivals Finalist award for Women's issues. Epidemic of Knowledge was in the Short film corner of the Cannes Film Festival this year. Olley is overjoyed and proud to be invited to share this journey and help others in doing so at The international Peace and Film Festival, Orlando FL 2015.
Official Selection at Film Festival
Epidemic of Knowledge
Year: 2015
Type of Film: Shorts
Running Time: 14 minutes
Director: Olley Edwards
Producer: Clive Elkington
See website for official screen time and speaker dates.
Reference Links